Maintaining Sizmek's existing product line to ensure the creation of their Next Gen products; Sizmek Case Study.
"Galil Software has shown superb professionalism in ramping up our existing maintenance program. The team is dedicated, and extremely competent, which has, in turn, enabled us to focus on the product line we believe will take us well into the future.

We were initially doubtful that any outsourcing team could take on such a complicated and technologically advanced system, but have been quickly won over by the Galil team. That trust in their expertise is emphasized in their expanding team and an expanding list of projects and assignments that we know they can handle. For Sizmek, Galil Software has now considered a fully integrated part of our operations."
Amichai Kidron, Vice President R&D at Sizmek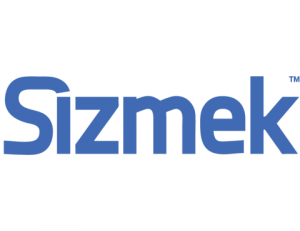 Sizmek (NASDAQ: SZMK) fuels digital advertising campaigns for advertisers and agencies around the world with the most cutting-edge technology to engage audiences across any screen. For the last 15 years, Sizmek has pioneered industry firsts in digital, including rich media, video and online targeted advertising across channels.
Sizmek's solutions include an open ad management stack that delivers creative and impactful multiscreen digital campaigns, across mobile, display, rich media, video and social, all powered by an unrivaled data engine.
Business Challenge
As a leader in one of the world's most competitively challenging markets, Sizmek wanted to create the next generation of products that would enhance its standing in the industry.
Sizmek also wanted to ensure its existing product line was maintained to a high level while their development teams concentrated on new technologies and products.
As a result, Sizmek were looking to partner with an external team who could provide a cost-effective solution for taking responsibility for the maintenance of one of their main products in order to free up their existing in-house Dev teams. Unwilling to compromise on quality, Sizmek were also looking for a partner that could offer a fast ramp up to ensure their Dev teams could move on to new products as quickly as possible.
Galil Software Solution
Sizmek examined a number of possibilities for outsourcing the maintenance of its core products, including offshore and onshore solutions, and concluded that Galil Software's onshore solution, in terms of overhead, efficiency, and cost effectiveness, was the standout choice.
Galil Software started working with Sizmek in 2013 and quickly expanded from a small team of software engineers within just six months. After initially starting out on a very small part of the product line, Galil Software's team is now currently responsible for a large part of one of Sizmek's main products.
In what can be seen as a very strong testament to the trust Sizmek have shown in Galil Software, Galil Software are now seen as largely responsible for maintaining the current Sizmek revenue stream, since the next generation of Sizmek products will probably not start generating revenues until 2016.
And to reinforce that trust and partnership, Galil Software engineers no longer work on just maintaining one of Sizmek's main products, they actually spend some 80% of their day-to-day activities on new features. As that trust in Galil's expertise further deepens, the Galil Software engineers have also started integrating into the next generation product line.
The Galil Software team have an impressive track record of delivery of quality software work, proving their expertise in Sizmek's .NET web and SQL server environment (in addition to a range of other technologies). The ever-expanding team comprises veterans in the telecom market and dynamic, enthusiastic juniors who graduated from the best Israeli universities and academic engineering programs.
Customer Benefits
The major advantage for Sizmek has been its ability to maintain its revenue streams while developing its next generation of products.
They have also kept their existing operations onshore, within one hour's reach of their R&D headquarters, enabling them to benefit from all of Galil's onshore experience and skills. including:
A cost-effective solution for maintaining a complicated and highly technological system.

A fast rampup of services that quickly synchronized with Sizmek's existing product line.

Excellent communication and project management with a team of software experts who have fully adapted to Sizmek's operational processes.

Galil has taken 60-70% ownership of support for one of Sizmek's main products, and even started integrating with Sizmek's next generation development.

Close proximity ensures that even though the team is located at Galil Software's site, Sizmek consider the Galil team as full, local extension of their QA and Dev teams, helping Sizmek reduce risks and extra hidden costs (typically  associated with offshore).