Let us build your web apps, mobile and cloud solutions
The Need
We focus on building long-term relationships with our customers. In fact, one of our six core values (please take a look at our values, shown here) is customer = partner.
However, we also realize that our existing customers, as well as new customers, sometimes need a more flexible solution in terms of engagement duration and a very tailored skill set.
The Service
Because of that need for flexible engagement, we created the Web and Mobile App expert development team. The team's expertise is focused on the growing and popular domain of web applications, and mobile and cloud solutions. UI/UX to a working product deployed in the cloud or on premises. 
For front-end solutions, we focus on Angular.js and Bootstrap, while for back-end solutions, we focus on Java and Node.js. For Cloud environments, we focus largely on Amazon and Google.
Our Web and Mobile services include development, QA, and deployment.
How we work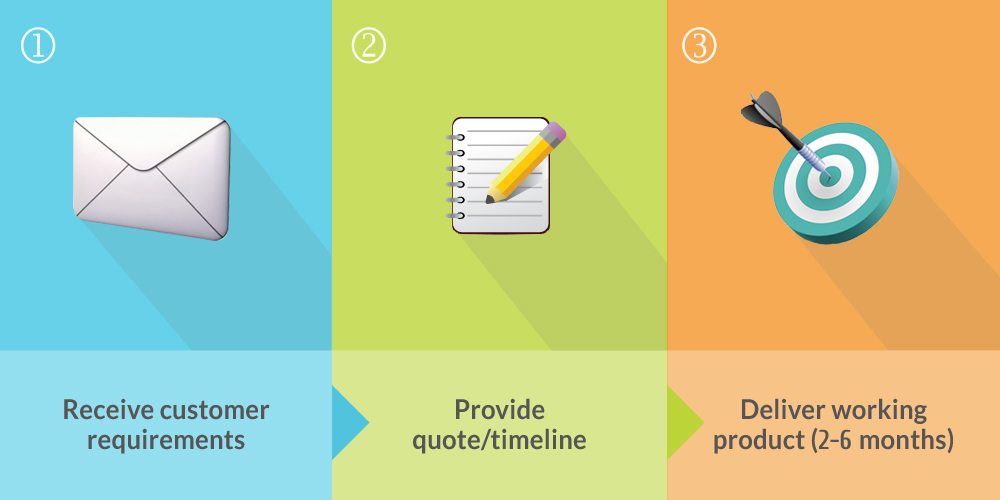 Why choose Galil?
Our Web and Mobile App development team includes highly experienced Web developers in both front-end and back-end solutions.
The team itself is led by Joseph Karkaby, a veteran manager and developer with over 10 years of experience in software development. Joseph has vast experience in designing and implementing complex Web and enterprise software systems.
With the additional expertise within Galil Software – QA automation, DevOps and Support – we are able to offer a flexible solution, starting from a simple development project and up to a fully managed service. We provide an end-to-end solution that also includes UI/UX expertise.
The Web and Mobile App development team is also kept constantly up to date with recent developments and new solutions making a name for themselves in the market. They are also well-versed in taking on outsourced MVP projects.
With a proven track record for delivery and with over 200 engineers, Galil Software is a software development hub that customers can benefit hugely from, regardless of the size of their project.