SanDisk team up with Galil Software to open dedicated development center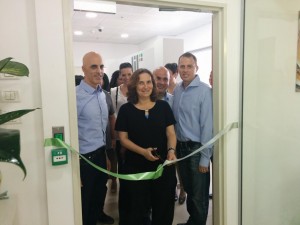 SanDisk, one of the world's biggest manufacturers of flash memory solutions, have teamed up with Galil Software to open a new, dedicated development center in Nazareth.
As part of its ongoing strategic alliance with Galil Software, the new development center can cater for dozens of potential employees located in the north of Israel, and the new center will have an important part to play in the area's labor market.
SanDisk CEO Shahar Bar-Or: "While on the continuous lookout for top technological talent, we met with Galil Software and instantly recognized that their team has the relevant capabilities we require at SanDisk."
For further details, see the official announcement (in Hebrew only) here.